Why You Need to Migrate to the New


GA4

(Google Analytics 4)
Why use a GA4 migration service? Understand why you need to migrate to the new Google Analytics 4 for your site from Universal Analytics.

Get Your Free Web Analytics Strategy & BI Consultation Now!
Start your request below,.
We'll connect with you to assemble the best personalized solution for you and your company.
Why You Need to Migrate to the New GA4 (Google Analytics 4)
(Use our GA4 Migration Service)
Are you still using Universal Analytics (UA) for tracking your website data? Google has launched the next generation of its analytics platform: Google Analytics 4 (GA4). As a forward-thinking business owner or marketer, it's crucial to stay ahead of the game. You might be wondering if it's really necessary to upgrade from UA to GA4. The short answer is "Yes," and we'll help you understand why and how to make that transition smoothly.

You can feel at ease when you sign up for our professional GA4 migration service that will make the transition as seamless as possible. As we dive into the importance and urgency of migrating to Google Analytics 4, you'll understand the reasons and the timeline required so you can make informed decisions for your organization.
Universal 
Analytics
(UA) Support as of
Google has recently announced its plan to retire Universal Analytics in 2023. With the standard properties of Universal Analytics ceasing to process hits, Page Views, Events, etc. after July 1, 2023, businesses will witness a significant change in how they track and analyze web traffic data. Your old UA Google Analytics properties will stop collecting data and stop tracking, making them essentially useless for future analysis.
The focus will shift towards data privacy and user experience, ensuring compliance with global data protection regulations. This will ultimately require a new approach and a deeper understanding of GA4's features and capabilities.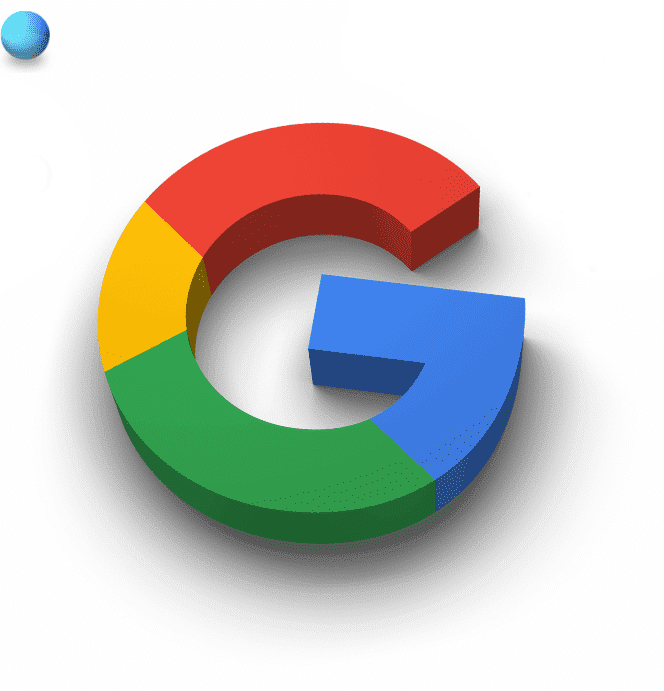 Affect Your Marketing Team and Business?
If your organization has not yet upgraded to Google Analytics 4 (GA4), the clock is ticking. The end of UA support means that any website using the legacy platform can no longer access data or take advantage of its features. This could lead to a disruption in reporting and analytics capabilities, leaving you unable to make informed decisions about your marketing strategies.
As more and more businesses are transitioning into a digital-first world, it's becoming increasingly important for organizations to have the ability to measure user engagement and behavior accurately on their website. With GA4, marketers can gain insights into how users interact with content and create more personalized customer experiences. By leveraging AI-powered analysis tools, such as machine learning (ML), they can even go one step further by predicting user behaviors and optimizing campaigns accordingly. We recommend running GA4 properties in parallel with Universal Analytics (UA) as a best practice to cope with this forthcoming change. By doing so, your organization can maintain its current analytic capabilities while simultaneously building a vital data repository to inform GA4's AI-powered analysis.
Here's How to Make the UA to GA4 Migration Transition Smooth
Upgrade & Migrate to the New GA4
If you haven't done so, start by upgrading your current Universal Analytics setup to Google Analytics 4. This will give you access to Google's newest, most advanced tracking and analytics features.
Run UA & GA4 Together
For the time being, it's a good idea to run Universal Analytics and GA4 concurrently. This ensures you have a comprehensive view of your web traffic and allows you to take advantage of both systems' strengths.
Build a Data Repository
As you collect data from both UA and Google Analytics 4, you'll be fostering a valuable repository of information that will help train GA4's AI-powered algorithms and provide more meaningful insights for your business.
Educate Your Team
Make sure your marketing team and other relevant departments are well-versed in GA4 and its capabilities. Providing ample resources, training programs, and support materials will ease the transition and help your team make the most of the new platform.
Monitor and Evaluate
Track the performance of your GA4 implementation and compare it to your UA data. Look for trends, discrepancies, and opportunities to refine your approach to analytics with the powerful tools provided by GA4.
You Must Migrate to Google Analytics 4 ASAP
GA4 offers a number of new and advanced features that enhance businesses' ability to understand their audience and make data-driven decisions. Some of the key advantages of GA4 include:
Future-Proof Your Analytics
Predictive Modeling for eCommerce and Conversion Propensity
Superior Reporting at Lightning Speed
Unleash the Potential of Multi-Channel Analytics
Embrace Machine Learning and Evolving Data Privacy Standards
Future-Proof Your Analytics
Future-Proof Your Analytics
Adopting GA4 ensures that your data analysis remains relevant even as the digital landscape continues to change. This cutting-edge platform seamlessly integrates with various applications and tools, allowing you to adapt and stay ahead of the competition.
Predictive Modeling for eCommerce and Conversion Propensity
Superior Reporting at Lightning Speed
Unleash the Potential of Multi-Channel Analytics
Embrace Machine Learning and Evolving Data Privacy Standards
Though GA4 is excellent for predicting user behavior, the value of UA historical data continues to remain relevant. Previously, UA data was based on sessions, which meant that user interactions within a particular time frame were grouped together. However, this approach resulted in data gaps and metrics that were not accurate. With the depreciation of third-party cookies, these data gaps will only become more apparent.
That's where GA4 steps in to save the day! This cutting-edge platform uses machine learning and artificial intelligence to fill those pesky data gaps left by UA. Instead of relying on sessions, GA4 is structured around users and events, which vastly improves data accuracy and collection logic.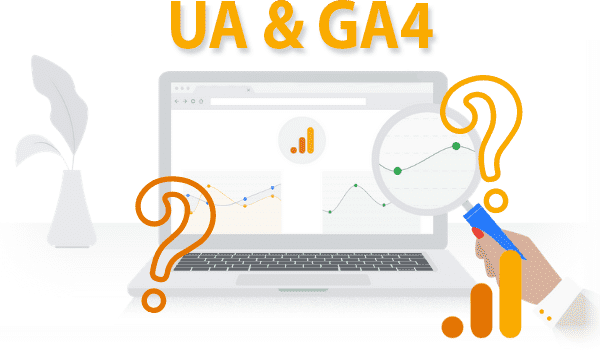 Universal Analytics Weaknesses into Strengths with GA4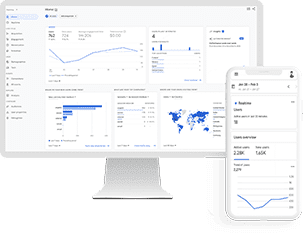 Limited Cross-Device Support (UA) vs. Full Cross-Device and Cross-Platform Reporting (GA4)
Let's face it; we live in a multi-device, multi-platform world. With UA, tracking customers across different devices and platforms can be a challenge. But with our GA4 migration service, you can easily analyze customer interactions across all devices and platforms, giving you a comprehensive view of the entire customer journey. You'll better understand how customers interact with your website and make informed decisions to improve their experience.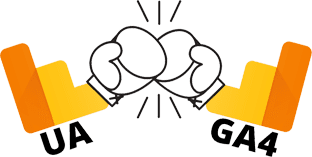 Session-Based Model (UA) vs. Event-Based Model (GA4)
Navigating the data road with UA's session-based model can be limiting, but fear not! GA4's event-based model allows you to track every click, scroll, and interaction. This granularity supercharges your analytics efforts and gives you an unparalleled understanding of your users.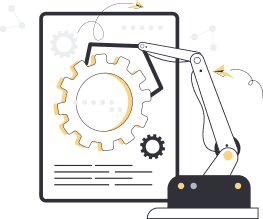 Limited Automation (UA) vs. Enhanced Data Insights with Machine Learning (GA4)
While UA offers limited automation options, GA4 uses machine-learning capabilities to provide enhanced data insights, predictions, and automated processes. Our GA4 migration service allows you to harness this power by seamlessly integrating GA4's machine learning with your data, enabling you to make well-informed decisions for marketing, UX optimization, and so much more.
The Consequences of Not Migrating to GA4
Without Google Analytics 4, your data-driven decision making will be severely limited. You won't have access to the advanced analytics features and predictive algorithms provided by GA4, which can greatly improve user experience and increase customer engagement. Additionally, without a comprehensive view of cross-device customer behavior and traffic, you'll miss out on valuable insights into your customers' behaviors and preferences. Finally, not migrating to GA4 leaves your business at risk of
being non-compliant with evolving privacy regulations as well as vulnerable to data gaps caused by the deprecation of third-party cookies. Of course, once UA stops collecting data, without implementing GA4 or some other analytics platform, you will no longer have access to website data, advertising/marketing performance data, ROI data, etc. You and your company will definitely want to continue collecting data that will help you make smart business decisions.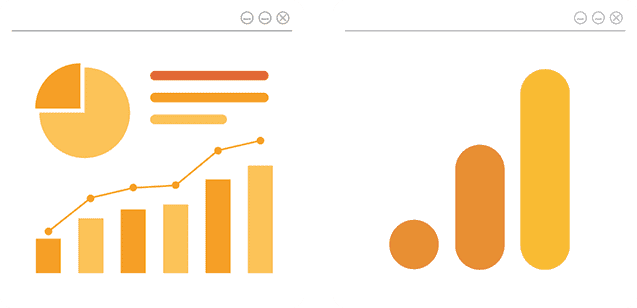 Connect with Your Target Audience: Understand Their Needs and Pain Points
Our 'UA to GA4 Migration Service' is designed for businesses of all sizes, from small startups to large enterprises. Whether you're in e-commerce, retail, services, or any other industry, understanding your audience is crucial for success. That's why we take the time to understand your needs and pain points so that our experts can craft a migration solution tailored to you. Our comprehensive service includes: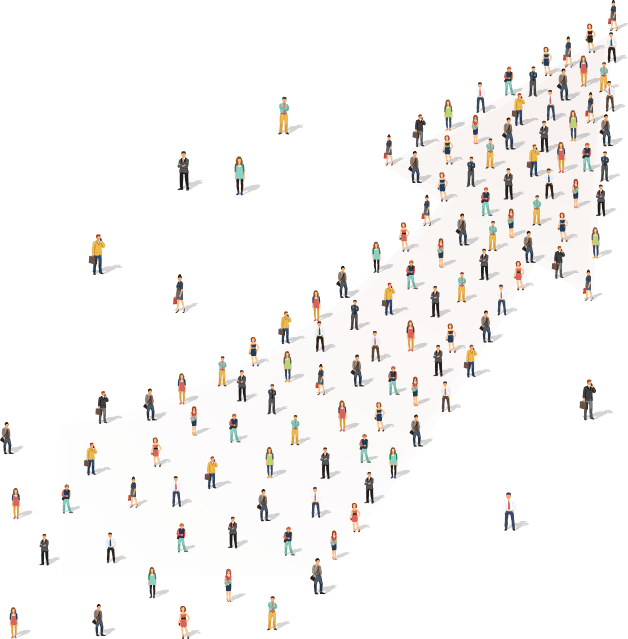 Our team is here to help answer any questions you may have along the way, ensuring a seamless transition from UA to GA4. With us, you'll be able to track user behavior more effectively, gain valuable customer insights, and monetize your data more efficiently, all while ensuring you stay compliant with current data privacy regulations.
See Why Our Clients Love Us!
Real TiTech Marketing Reviews & Testimonials
"I've known Ben for decades; he is a solid and sharp guy. He and the TiTech online marketing team have truly been an amazing part of our business's original launch and growth for more than 12 years now. From the day we opened, their online ads and website optimization and promotion (SEO) have really propelled and grown our business from a startup to a thriving highly profitable operation. Thanks to their innovative and aggressive online marketing campaigns on Google and Facebook, we've grown from a 3 person automotive service shop to a 9 person shop. This has translated to growth from a 6-figure revenue business to one with 7-figure revenues and an all time high this past year! I would highly recommend Ben and his team to grow any business through online marketing and search engine optimization."
"Ben and the team at TiTech Marketing have worked hand-in-hand with our marketing director as our dealer agency for over 2 years now. They helped our dealerships launch and amazingly even thrive through the entire COVID-19 situation - growing from just 9 dealerships in 6 markets to 24 dealerships in 17 markets. Through Ben's innovative strategies, Sonic's EchoPark brand is now on a trajectory to grow even more aggressively and with improved efficiency. I believe Ben and his team at TiTech Marketing would be a solid asset to any ambitious company striving to aggressively acquire more business and market share."
"Our ad agency has partnered with Ben and TiTech Marketing for 6 years now, and I can wholeheartedly vouch for his expertise and solid work ethic. I consider Ben my go-to guy for all client online marketing initiatives including creation and management of paid search ad campaigns and advanced analytics and call tracking implementations. I can always count on Titech for quality work and quick turnaround times, without supervision, which is key in our busy day-to-day operations. Ben's also easy to work with and will go above and beyond to find solutions when challenges come up, which has made collaborating truly effortless."
" Ben and his TiTech marketing agency were instrumental in getting my first customers and for growing my business from just an idea to a thriving business. From the startup days, TiTech's Google Ads strategy and optimizations helped us get in front of the right audience online with the right message. We started from a handful of classes and clients to now having served literally thousands of clients. There's no question that Ben's online advertising agency was pivotal in establishing and growing our business. "
Don't let your analytics tools hold you back – implement GA4 today and experience a future of smarter analytics!
Our UA to GA4 migration services make the transition simple and fast. We specialize in helping businesses make a seamless switch from UA to GA4, so you can take advantage of all of its features and analytics and not completely lose access to customer behavior and ROI insights. Let us help you unlock the potential of your data and optimize your analytics efforts. Contact us today for more information.
Get Your Free Analytics & Custom Dashboard Consultation Now
Start your request below,.
We'll connect with you to assemble the best personalized solution for you and your company.
Copyright © 2023 TiTech Online Marketing Agency. All rights reserved.