Analytics Tagging & Tracking Install Services & Pricing

(GA4 Migration Service Price Special )
Our Analytics Tagging & Tracking Install Services
+ GA4 Migration Service
How will you and your company benefit from our Analytics Tagging and Tracking Install Services and GA4 Migration Service? 
You'll get full implementation and configuration of website user tracking and analytics code and/or full conversion tracking, including remarketing code, etc. The proper implementations of code or 'pixels' and proper configuration of analytics/tracking platforms will ensure you are able to precisely and accurately track and understand your customers' behavior and the effectiveness and ROI of your marketing and all online channels. You cannot improve your ROI without having the correct and accurate data. We ensure you get this.
In today's digital, web-based world, some form of app or web analytics platform is 100% necessary for any business small or large. If you don't want to pay for an analytics platform like Adobe Analytics, Clicky Analytics or HubSpot Analytics, some of which can be very expensive, GA4 (Google Analytics 4) would be a necessity for you. GA4/Google Analytics is a completely free web analytics tool from Google. All website or app owners need to be using it if not using it already. But, no matter what web analytics platform you choose, we are equipped to help you to get it implemented and configured properly. Leverage one of our powerful, yet affordable, marketing Analytics Tagging & Tracking Install Services packages
and/or GA4 Migration Service packages to get started today.

Analytics Consultancy
You can rely on our help to make the most effective data-driven decisions by leveraging your customers' online behavior and activities. The quality of our Analytics Tagging & Tracking Install Services and GA4 Migration Service will ensure this. Let us help you today. See below for some of our most popular Google Analytics consulting (GA4 consulting), implementation and custom reporting service packages and pricing.
Custom Analytics & Reporting for Your Website & Marketing
Now that you have Analytics tracking traffic sources, customer behavior, goals, events and conversions on your site, what do you do with all that data? We analyze and help you assemble, understand and leverage your customers' online activity so that we can generate the key insights to get you more leads and customers. This is the goal, right?
Choose the Google Analytics (GA4) or Custom Analytics & Reporting Package That's Right for You & Your Company

ESSENTIAL
GA4

Google Analytics 4/ GA4 Migration Service
Full migration and setup from Universal Analytics (old GA) to the Brand New Google Analytics 4 (GA4) platform
Configure GA4 conversions

Configure GA4 integrations
(up to 2)

Configure GA4 audiences
(up to 4)

STARTER
GTM + GA4

Google Tag Manager/ GTM + GA4 Migration + Setup
Setup and Implement GTM and GA4 code including Conversions, Variables and Integrations configuration
All ESSENTIAL GA4 features

Connect 3rd party platforms to GTM (up to 4, e.g. Google Ads, Meta Ads, Microsoft Ads, call tracking, etc.)

Create GTM custom Events




(up to 4)

PROFFESSIONAL
GTM + GA4

Google Tag Manager/ GTM + GA4 Setup + Monthly/ Week Reports
Setup and Implement GTM and GA4 including Conversions and Integrations configuration, plus custom ongoing reporting
All

ESSENTIAL GA4

features

All STARTER GTM + GA4

features

Custom delivered ongoing reports
(4 - weekly or monthly)

Configure GA4 integrations
(up to 10 total)

Configure custom GA4 audiences
(up to 10 total)

ENTERPRISE

Fully Customized Analytics Tagging & Tracking Install Services + Fully Customized Reporting Dashboard(s) + Sharable Custom Reports
Full customized dashboard for Business Intelligence (BI), analytics, benchmarking, etc.
Contact Us
for Pricing
Fully customizable TiTech Analytics Dashboard(s) and visualizations

Build custom calculated metrics with custom visualizations

Build custom data sources or import data from nearly any source

Access to custom TiTech

Analytics

BI Reporting Dashboard

Multiple user access to custom TiTech Analytics Dashboard

Share custom TiTech Analytics Dashboard via links, PDFs, emails, live screens or embed on your website

All

ESSENTIAL GA4

features

All STARTER GTM + GA4 features

All PROFESSIONAL GTM + GA4 features

Let us know your BI and Analytics needs, and we can build it with custom TiTech Analytics Dashboards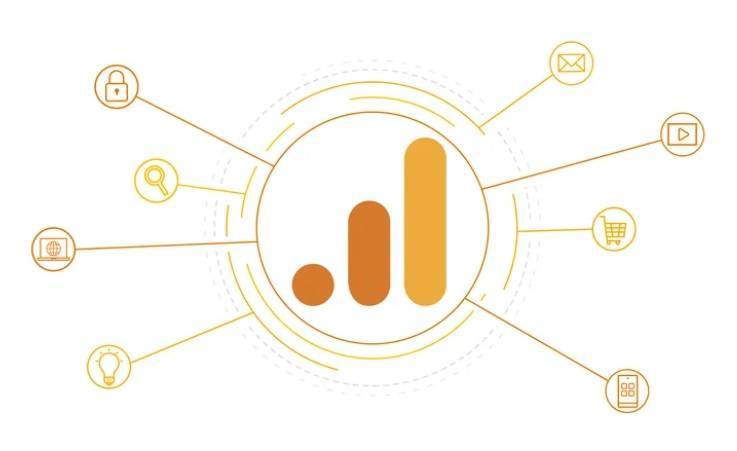 Get More Customers & Sales by Leveraging the Right Data & Most Accurate Data
Our Google analytics tagging and tracking install services will ensure that your web and marketing data is properly collected and properly attributed and most actionably reported for you. This will translate into helping you make the best data-driven decisions to convert more leads into customers than ever. You'll be leveraging our innovative, stringent testing experience, advanced tools and tried and true processes. Do it right with the right experience, expertise, tools and approach to get the best, truly data-driven results that drive revenue growth. Any other way is just guessing.
What Our Clients Are Raving About
Why Do Our Clients Love Us?
"I've known Ben for decades; he is a solid and sharp guy. He and the TiTech online marketing team have truly been an amazing part of our business's original launch and growth for more than 12 years now. From the day we opened, their online ads and website optimization and promotion (SEO) have really propelled and grown our business from a startup to a thriving highly profitable operation. Thanks to their innovative and aggressive online marketing campaigns on Google and Facebook, we've grown from a 3 person automotive service shop to a 9 person shop. This has translated to growth from a 6-figure revenue business to one with 7-figure revenues and an all time high this past year! I would highly recommend Ben and his team to grow any business through online marketing and search engine optimization."
"Ben and the team at TiTech Marketing have worked hand-in-hand with our marketing director as our dealer agency for over 2 years now. They helped our dealerships launch and amazingly even thrive through the entire COVID-19 situation - growing from just 9 dealerships in 6 markets to 24 dealerships in 17 markets. Through Ben's innovative strategies, Sonic's EchoPark brand is now on a trajectory to grow even more aggressively and with improved efficiency. I believe Ben and his team at TiTech Marketing would be a solid asset to any ambitious company striving to aggressively acquire more business and market share."
"Our ad agency has partnered with Ben and TiTech Marketing for 6 years now, and I can wholeheartedly vouch for his expertise and solid work ethic. I consider Ben my go-to guy for all client online marketing initiatives including creation and management of paid search ad campaigns and advanced analytics and call tracking implementations. I can always count on Titech for quality work and quick turnaround times, without supervision, which is key in our busy day-to-day operations. Ben's also easy to work with and will go above and beyond to find solutions when challenges come up, which has made collaborating truly effortless."
" Ben and his TiTech marketing agency were instrumental in getting my first customers and for growing my business from just an idea to a thriving business. From the startup days, TiTech's Google Ads strategy and optimizations helped us get in front of the right audience online with the right message. We started from a handful of classes and clients to now having served literally thousands of clients. There's no question that Ben's online advertising agency was pivotal in establishing and growing our business. "