The Power of TiTech Marketing
First a Bit of Background
Digital marketing and online advertising have drastically changed the world of business growth since the early digital marketing beginnings of the late 1990s, decades ago. This is because it's the most measurable and trackable of any of the modern marketing channels. In particular, digital advertising, including paid search (PPC), display advertising, video marketing, SEO and social media marketing have experienced unprecedented adoption and have consistently expanded into all business verticals and categories from automotive to hospitality and healthcare and medical services and from SMBs to large multi-location franchise businesses all the way to Fortune 100 publicly traded companies. And most experts including us believe that these trends will continue advancing year after year into the foreseeable future and decades ahead.
We, at TiTech Marketing, started our professional journeys as small business entrepreneurs back in 2000 as very early adopters of online marketing and eventually came together in 2008 to form TiTech Marketing – Since then our sole focus has been to truly partner with companies in order to help their businesses grow fast and affordably by leveraging the most effective digital and online marketing strategies, tactics and channels. 
This is achieved through a few key processes and approaches. We leverage our advanced, experience driven online advertising and marketing for each client, no matter how small or large. Additionally, we put collaboration and communication with clients first and shape our entire working process around the value of partnership. We're right there next to our partners from the very first step of establishing their online presence to the day-to-day development of their online strategies, initiatives and technologies. 
The level of attention and care we place on planning, implementing, tracking, and constant optimization of marketing tactics and strategies helps propel all of our partners' web marketing success to not only top and bottom line growth but also be as smooth, as effective and as efficient as possible. We believe our partners should be able to trust us to pro-actively advance their marketing with minimal hand-holding or oversight. These are our promises.
Our Core Team
TiTech Marketing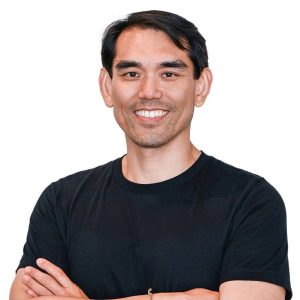 Ben Tan
Lead Marketing Consultant/Founder
Education: B.S. in Applied Physics

f

rom Emory University in Atlanta, GA.
23+ years full-time experience in Paid Search, 

SEO, 

Call Analytics, Social Media Marketing and Data and Web Analytics.

Helped achieve 

$1.4B

+ in online room bookings for international hotel franchise

Helped achieve 

$2.8B

+ in online sales results for Fortune 500 national automotive dealer franchise

Helped achieve 

$8.9M

+ in revenue for local, US and Canada real estate clients

E-Commerce entrepreneur having success

f

ully owned and operated multiple online businesses. 
Extensive expertise in Google Ads, Google Analytics, Microso

f

t/Bing and Facebook Ads, Display and YouTube ads, tag management, custom

f

eed implementation and website coding.
Industry specialties: Automotive Parts and Services/Car Dealers, Hospitality, Real Estate, 

Medical, Legal, E-Commerce, Multi-region Franchises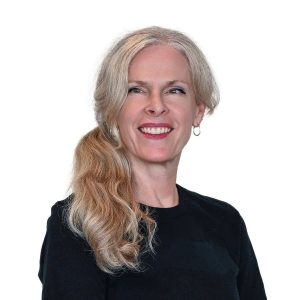 Julia Marchais
Director, Online Marketing
Education: B.A. in Art History 

f

rom Emory University in Atlanta, GA with concentrations in Journalism, Psychology and Video Production.
6+ years specializing in Paid Search marketing, Google Ads, Microso

f

t Ads (Bing) and Facebook Ads account management, budgeting and ROI optimization.

Helped achieve

$2.8B+ in online sales results for Fortune 500 automotive dealer franchise

Helped achieve

$8.9M

+ in revenue 

for local, US and Canada real estate clients
Co-owner, Copywriter and Art Director at

Marchais Creative, a 

full-service 

Graphic Design consulting agency specializing in print marketing and corporate presentations.
Production Manager at Japan Cable Vision-Higgins International. Responsible for film project topic research, pre-production planning and scheduling.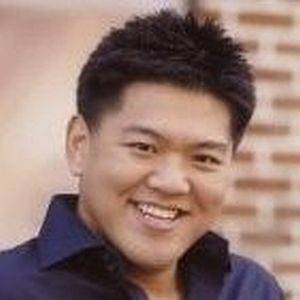 Joe Tan
Chief Technology Officer - CTO
Education: B.S. in Physics

f

rom Harvard University in Cambridge, MA.
Education: B.S. in Computer Science from Boston University in Boston, MA
30+ years experience in Software Architecture and Development, Web Development and Database Architecture and Administration.

Chief Software Architect and Founder of

Orbinary Software

. 

Extensive knowledge o

f

 Software Architecture and a multitude of languages including Python, Java, XHTML, Javascript (

CSS, jQuery/prototype/YUI)

, 

TypeScript

 and many more.
Expertise in relational databases, Microsoft technologies, front-end, software engineering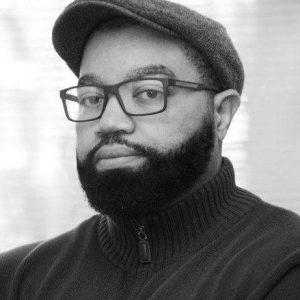 William Brown
Lead UX/Web Designer
Expert in graphic and web design sine 2006 with a wide skillset that spans the digital and print world.
Served as a Manager and Design Lead on projects for clients ranging from small tech startups to large international brands.
Specialties include Web Design, Mobile App design, Web app and GUI design, Front-end web development, Email marketing, Branding, Print design, Information Architecture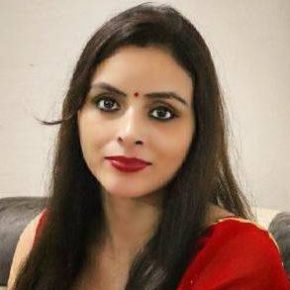 Pramila Sinha (PK)
Manager, Online Marketing
PK is an ambitious marketing manager with a wide breadth of experience.
Education: Btech In Computer Science from Punjab Technical University, India
Specializing in online marketing since 2019
Proficiency in Google Ads and Microso

f

t Ads (Bing) account management.

Also skilled in Google Analytics, Google Search Console, Ahrefs, Semrush, Shopify and WordPress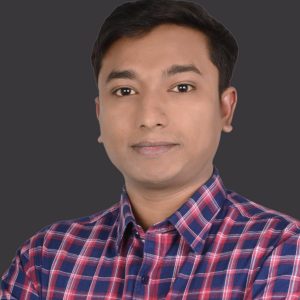 Farhad Mohammad
Director, Web Marketing Analytics
Farhad is an expert data and web analytics consultant.
Education: B.Sc. in Mechatronics Engineering from Rajshahi University of Engineering & Technology, Bangladesh
Proficiency in Google Analytics, Salesforce Analytics, HubSpot, Snowflake, Klipfolio, Microsoft Power BI, Tableau, SAS Visual Analytics
Coding/scripting language proficiencies: Python, Java, Scala, SQL, SAS, C/C++.
Lives and breathes data visualization, machine learning and web analytics and insights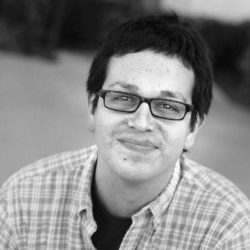 Joe Meyer
Director, Social Media Marketing
Joe is an SMM and Data Analytics aficionado.
Specialties and passions include managing social media campaigns and operations, audience segmentation & performance, and online A/B or multivariate testing.
Enjoys "all things data"…from data processing, analytics reporting, and deciphering insights to maximize ROI.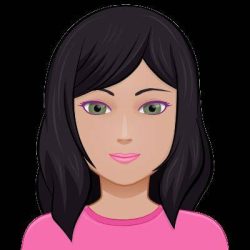 Praniga Bhandari
Manager, Online Marketing
Education: St. Francis College, India
Specializing in Paid Search marketing since 2016
Expertise in Google Ads and Microso

f

t Ads (Bing) account management and ad, budgeting and ROI optimization.

Also skilled in Google Analytics and Social Media Marketing
What Our Clients Say About Our Online Marketing Team
See Why Our Clients Love Us!
"I've known Ben for decades; he is a solid and sharp guy. He and the TiTech online marketing team have truly been an amazing part of our business's original launch and growth for more than 12 years now. From the day we opened, their online ads and website optimization and promotion (SEO) have really propelled and grown our business from a startup to a thriving highly profitable operation. Thanks to their innovative and aggressive online marketing campaigns on Google and Facebook, we've grown from a 3 person automotive service shop to a 9 person shop. This has translated to growth from a 6-figure revenue business to one with 7-figure revenues and an all time high this past year! I would highly recommend Ben and his team to grow any business through online marketing and search engine optimization."
"Ben and the team at TiTech Marketing have worked hand-in-hand with our marketing director as our dealer agency for over 2 years now. They helped our dealerships launch and amazingly even thrive through the entire COVID-19 situation - growing from just 9 dealerships in 6 markets to 24 dealerships in 17 markets. Through Ben's innovative strategies, Sonic's EchoPark brand is now on a trajectory to grow even more aggressively and with improved efficiency. I believe Ben and his team at TiTech Marketing would be a solid asset to any ambitious company striving to aggressively acquire more business and market share."
"Our ad agency has partnered with Ben and TiTech Marketing for 6 years now, and I can wholeheartedly vouch for his expertise and solid work ethic. I consider Ben my go-to guy for all client online marketing initiatives including creation and management of paid search ad campaigns and advanced analytics and call tracking implementations. I can always count on Titech for quality work and quick turnaround times, without supervision, which is key in our busy day-to-day operations. Ben's also easy to work with and will go above and beyond to find solutions when challenges come up, which has made collaborating truly effortless."
" Ben and his TiTech marketing agency were instrumental in getting my first customers and for growing my business from just an idea to a thriving business. From the startup days, TiTech's Google Ads strategy and optimizations helped us get in front of the right audience online with the right message. We started from a handful of classes and clients to now having served literally thousands of clients. There's no question that Ben's online advertising agency was pivotal in establishing and growing our business. "