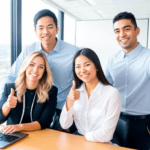 Thank You for Your Interest in Our PPC Paid Search Advertising Services!
Fill in and Send Us the Quick Form Below , and We'll Get Back With You to Develop a Fully Custom Package Just for You.

We look forward to hearing from you. The online marketing service packages will be available here online soon. But, why wait?
Contact us Now, and we can help you right away!
Contact us here
to learn how you can get truly superior PPC results
Order Our Custom PPC Paid Search Advertising Services & Search Engine Marketing Strategies Here
Just complete and send us the brief form questions in the form on this page. We'll get back with you as soon as possible with next steps on developing your fully Customized PPC advertising service package that will be built just for you and your company goals.

We are excited to get started exploring whether a partnership with you would be a good fit!
This service request form is related to the services below:
Get Your Free SEM PPC Advertising Strategy!
Start your request here. We'll contact you to come up with a best-in-class solution for you.
Real TiTech Marketing Reviews & Testimonials
See Why Our Clients Love Us!
"I've known Ben for decades; he is a solid and sharp guy. He and the TiTech online marketing team have truly been an amazing part of our business's original launch and growth for more than 12 years now. From the day we opened, their online ads and website optimization and promotion (SEO) have really propelled and grown our business from a startup to a thriving highly profitable operation. Thanks to their innovative and aggressive online marketing campaigns on Google and Facebook, we've grown from a 3 person automotive service shop to a 9 person shop. This has translated to growth from a 6-figure revenue business to one with 7-figure revenues and an all time high this past year! I would highly recommend Ben and his team to grow any business through online marketing and search engine optimization."
"Ben and the team at TiTech Marketing have worked hand-in-hand with our marketing director as our dealer agency for over 2 years now. They helped our dealerships launch and amazingly even thrive through the entire COVID-19 situation - growing from just 9 dealerships in 6 markets to 24 dealerships in 17 markets. Through Ben's innovative strategies, Sonic's EchoPark brand is now on a trajectory to grow even more aggressively and with improved efficiency. I believe Ben and his team at TiTech Marketing would be a solid asset to any ambitious company striving to aggressively acquire more business and market share."
"Our ad agency has partnered with Ben and TiTech Marketing for 6 years now, and I can wholeheartedly vouch for his expertise and solid work ethic. I consider Ben my go-to guy for all client online marketing initiatives including creation and management of paid search ad campaigns and advanced analytics and call tracking implementations. I can always count on Titech for quality work and quick turnaround times, without supervision, which is key in our busy day-to-day operations. Ben's also easy to work with and will go above and beyond to find solutions when challenges come up, which has made collaborating truly effortless."
" Ben and his TiTech marketing agency were instrumental in getting my first customers and for growing my business from just an idea to a thriving business. From the startup days, TiTech's Google Ads strategy and optimizations helped us get in front of the right audience online with the right message. We started from a handful of classes and clients to now having served literally thousands of clients. There's no question that Ben's online advertising agency was pivotal in establishing and growing our business. "