Speaking of business growth, the world has drastically changed since the late 1990s. Gone are the days of pamphlets! It's the era of online marketing campaigns, from paid search (PPC) to social media marketing to SEO. And the need for internet marketing is growing rapidly among business entrepreneurs to track and measure brand growth via modern marketing channels.
Still, if you wonder what are the reasons why you need digital marketing for your business growth, let us tell you in detail.
Well, there was a time when marketing campaigns involved just television, newspaper, and radio for running ads. But when you move your company to an eCommerce website, your brand comes one step forward to the digital marketplace. Here, you can have an opportunity to expand your business and reach out to more and more customers at a time using the right digital marketing tricks.
And one of the best ones is online marketing campaigns, like social media marketing, PPC, and more. Regardless of the size of your company, you should consider online marketing campaigns for business growth. Here are some undeniable reasons:
1: Easily track your business growth –
No wonder when you spend dollars on your business for marketing campaigns, you will definitely want to track its effects on the business growth, Right? Through magazines, newspapers, or television, you cannot measure the growth that is possible with online marketing campaigns.
You can calculate the ROI accurately and figure out the areas that required improvement and design a better campaign. Professionals use digital marketing analytics tools to let you see how your marketing campaign ideas are working and monitor their success.
2: Consumers are going digital these days –
A recent study shows that around 70 percent of consumers use at least three different channels for any purchase. On the contrary, around 25 percent of people use social media while looking forward to any solutions or discovering new brands. Hence, more and more people these days are getting dependent on digital platforms.
Yet, if you don't involve online marketing campaigns in your business, you may fail to reach the maximum number of consumers. Implementing digital marketing strategies will make your brand visible to searches on Google or other search engines. Thus, more customers can reach your products and services which will leave an impact on your business growth and sales.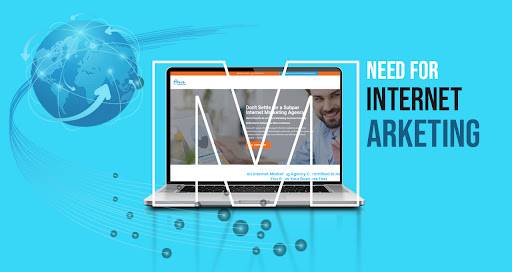 3: Better interactive experience –
According to Forbes, 93% of people never go to the second page of Google. Implementing social media marketing and PPC as your online marketing campaign increases your chances to be on the top of first SERPs. Yet, it's a great idea to create PPC, like Google Ads and Microsoft Ads, customized to your product recommendations. Thus, your brand can have a more interactive experience with consumers. These videos fetch the most traffic by grabbing the attention of the consumers and keeping them engaged on your business website, meaning more sales and leads.
4: Responsive to the trends in real time –
With digital marketing, you can keep your business more up-to-date while responding to the trending thing in real-time, and here is where lies the advantage of digital marketing. You can reply and stay connected with your consumers whenever they respond to the latest technology your brand has used or the current events you have shared on social platforms. It helps you stay ahead of the game! Plus, when your business reaches out to more customers and leads, your brand starts gaining more visibility.
5: Better customer relationship –
The need for digital marketing also lies in making a better relationship with your customers. A decade ago, traditional marketing campaigns, like magazines, newspapers, television, or radio, had one-way communication. Business owners couldn't know what consumers think about tier approaches or business ideas or what is the demand and preferences of the target audience.
But with online marketing campaigns, you can have two-way communication with your customers and determine their concerns and queries quickly and effectively to aid your business relationship with your consumers.
Bottom Line
In short, digital marketing is important for business. So, if you are interested in creating PPC and Social Media Marketing (SMM) for your brand growth, count on us. We, TiTech Marketing, can help you meet your online marketing campaign needs. Contact us to reach your digital marketing goals!